The holidays are around the corner. Below are the best gifts for the sailor in your life.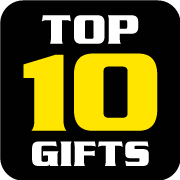 With Thanksgiving coming and Christmas shortly after, the boating season in the Northern regions is pretty much over. This is the time of year where past sailing experiences turn into daydreaming of what the sailing season is going to bring next year. The same folks that are jonesing about sailing next season are the ones that love to receive nautical gifts. Whether it be nautical art, boat scale models or simple sailing decorations, the sailor in your life is bound to appreciate something that reminds him or her of the sailing season to come.
The folks at FloatWays decided it'd be a good idea to draw up a list of the top 10 nautical gift ideas for this holiday season. Let's take a look.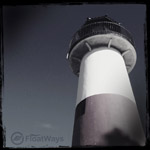 1. Lighthouse gifts – We just had to start at the obvious! Yep, these are commonplace in any sailor's home. And the thing is, we can never have enough of them! Lighthouse lamps, lighthouse posters, lighthouse jewelry… The list goes on and on. If you have never presented your sailing significant other, boating parents or sailor grandpa with a lighthouse gift before, this is the time to do it! Odds are, it will be a loved gift. If you have already gifted some kind of lighthouse item and you are not sure what else to give this year… Then give another lighthouse present! We're not kidding. There's a reason why they are one of the most popular nautical gifts in our holiday shopping list.
2. Nautical art – Sailboat photos, tropical reef photos, nautical charts and paintings of, um… lighthouses! Very few boating gifts allow such a wide variety of choices. You can buy a hand painting of a bay surrounded by mountains or a limited edition print of an imaginary underwater scene. Try and hunt down an old navigation chart. Those make awesome display pieces when paired with a classy picture frame. In fact, a nautical picture frame can be art in itself and make a great gift if you put a memorable family picture in there before wrapping it. There is always ocean art available for every budget. If you decide to go the artwork route, we at FloatWays even have our favorite artists… Surfer and painter of fantastically colorful underwater scenes, Drew Brophy can help make your gift-giving extra special this holiday season.
…an automatic search on Craigslist using an iPhone or Android app is another good way to find rare nautical antiques…
3. Sailing antiques – Nautical antiques make amazing gifts. They are unique and make it so that's it's obvious you put a lot of thought into it. Some good examples of marine antiques that would make great gifts are antique compasses and sextants, old diving helmets, antique brass portholes and even an old wooden ship's wheel (if you have a truck to carry it and a big wall to display it on!) The small stuff can easily be found on eBay for reasonable prices. Setting up an automatic search on Craigslist using an iPhone or Android app is another good way to find rare nautical antiques while using up minimal time.
4. Seashell décor – Gifts for sailors come in all shapes and sizes. If your sailor is the beachy type and likes all the beachy stuff like sea turtles, starfish and conches, seashell décor will make a great Christmas gifts. The possibilities are endless for this one. You can try and get a hold of a real conch through a fishery or an online supplier. If you are bold you can even go fish one out yourself! (Keep in mind you'll need to clean it out, eat the muscle and let the conch dry out – it'll stink for quite a while too). Otherwise, you can go out to a desolate beach in Baja Mexico and hunt out the best looking clamshells and sand dollars you can find. But truthfully, even seashell dishware, placemats or a seashell paperweight will often do the trick.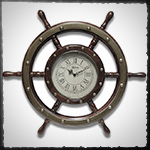 5. Nautical clocks – You can knock yourself out with this one! Things like sailing clocks in the shape of a boat steering wheel, clocks that look like compasses, clock/thermometer/hygrometer combos and nautical barometers. The amount of choices is absolutely ridiculous. Compared to the above-mentioned lighthouse gifts, nautical clocks probably have just as many different alternatives. Be classy and thoughtful and give a barometer or a hygrometer as a gift instead of the usual clock-cliché. The sailor in your life will appreciate that you think of him or her as sophisticated and will at least act like they know how to use one. Oh, and guess what? You can even buy a captain's cuckoo clock! How the heck one get's to mix a cuckoo clock with something nautical is beyond us, but there are people doing it!
…a cheap watch is about as bad as a cheap pair of sunglasses. Wait! It's worse!
6. Sailing watch – Watch out for this one! You don't want to give a sailing watch this Christmas unless you have a lot of disposable income. You probably know this already, but a cheap watch is about as bad as a cheap pair of sunglasses. Wait! It's worse! So please, if you can't afford a proper sailing watch, buy a nautical cuckoo clock instead. Sailors are VERY particular about their sailing watches. If you are looking to insult, buy something under $100. If you are looking to disappoint, buy your sailor a $500 sailing watch. With rare exceptions, in order to pull this one off properly, you have to start at about grand and work your way up to $5,000 or more. To give you an example, a respectable Tag Heuer Aquaracer will start at around $1,900.  An Omega Seamaster Planet Ocean will be around $2,500. Yep, if you are on a budget, stick to the other gift options here.
7. Sailor pipe – Coming down to the end of our list of nautical gifts we decided to ask around and see what others thought. We were surprised to find out that many people actually mentioned and sailor's pipe! We're not sure if this is a Popeye reference, but on second thought, we can actually see that some sailors will actually appreciate a nice pipe. Our suggestion would be that if it's a display piece then choose according to looks. If it's to be used, then try and find out what the person likes. Take it a step further and find out what type of tobacco he (or she – we guess some women smoke pipes too) prefers and give the whole package.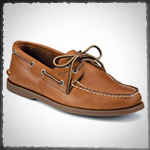 8. Boat shoes – This is a great option if you know the shoe size of the person you're giving the gift to. Sailing shoes are always welcome and since it's something that wears out, you never have to worry about it being something the person doesn't need. Point is, if you buy the right size and a style the person will like, he or she will use it eventually – a no brainer really. Do your best to choose according to your recipient's preferred activity. If it's sailing in a dry boat, then get some good Topsiders that are meant for staying dry. If your guy or girl sails a dinghy or rides a jet ski, then some neoprene booties might be the best bet. If all else fails, a pair of Cobian sandals are a good buy. Everybody likes sandals (We guess so).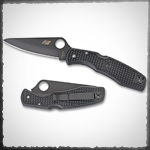 9. Utility sailing or fishing knife – Sailors and fishermen used knifes more than regular boaters, but a good utility knife is valuable and appreciated by anyone. Obvious options are a Swiss Army knife, a Leatherman sailing knife or a Spyderco folding knife. But if you look hard, there are plenty of other quality sailing and fishing knife manufactures out there. Like we said earlier, a knife makes an excellent gift, but it's also easy to screw up and buy the wrong one. It's in your best interest to find out more about the person you are giving the present to and what their boating activities are. Then, do the research and find out what the best knife is for the given activities. In some cases, a really complicated utility knife with a million little tools is what's called for. However, some people like a knife to be a knife and a knife only. Meaning, the user wants to open it up and cut instead of fiddling around trying to find the right one for the job. For this type of person, a simple one-trick pony knife, like the Spyderco C91PBBK Pacific Salt Folding knife or a Myerchin Offshore Folder knife will likely be the best fit.
10. Marine apparel – You can never go wrong with clothing unless you buy the wrong color or the wrong size. We know, we listed shoes already and shoes are technical "apparel." But we don't care and decided to list apparel separately. If you want to keep the gift-giving simple and decide to buy boat clothes for your loved ones, oftentimes a T-shirt and fleece jacket will suffice. Maybe buy a hat or a belt with nautical flags or symbols on it. Or go really cliché and buy a belt with sailfish and mahi-mahi on it. The more technical you go, the harder it's going to get. If you decide to go practical and useful, a good pair of sailing gloves for a racing sailor is a very good gift. Given the weather's getting cold and wet, some foul-weather gear is an excellent option too. But foul weather gear is quite technical and very specific to the use it's going to get, so make sure to find out what will fit the needs of your gift recipient. A good idea would be to play it safe with a nice jacket for being at the marina during the cold winter months (unless you live in Maine and need much more than a jacket!)
There you have it! The FloatWays Top 10 Nautical Gift Ideas for the Holidays! Hope it gives you some great ideas for what to buy for your sailing loved ones this Christmas. Please share with your internet buddies.
Of course, we've likely failed to mention a thing or two (or three). So please comment below and suggest your own!