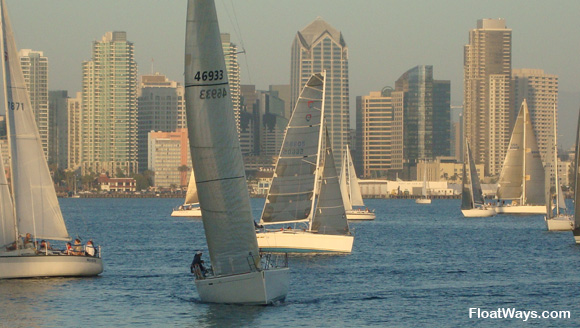 We love boats! We love everything about boats!
FloatWays is dedicated to the art of boating and sailing. Whether it be in the ocean or the lake, we are devoted to the lifestyle and all the joys that come from being on the water.
We are people who have practically been raised aboard boats. At the same time, FloatWays believes in being humble, friendly and down to earth (er sea!).
We prefer to avoid the sailor and boater that thinks knows everything. You can feel pleased to be around us. No patronizing around here!
FloatWays is here to be your source of boating information without making you feel like an idiot for not knowing the difference between port and starboard.
Who the heck cares? Port or Starboard, Left or Right? We're not here to judge. FloatWays is here to help you learn more about boats and to do it in a respectful, non-patronizing and fun way.
What does this mean to you?
If you've felt uncomfortable and out of place in other "stuck-up" boating sites, FloatWays is your website!
If some know-it-all web surfer sailor has ever pulled a red flag on you the minute you forgot how to tie a bowline knot, FloatWays is the place for you!
We welcome friendly boaters, sailors and fishermen. We welcome water sports athletes – surfers, windsurfers, kiteboarders, wakeboarders and kayakers.
We also encourage other sailing and boating websites that serve the boat community with pride to interact with us, share links and stay in touch.
At FloatWays.com we love boats and everything about them. We're not focused solely on sail, gas or paddle. We embrace every aspect related to boats, from regattas to offshore speedboat racing, to gear and little trinkets. We like dinghies. We love windsurf boards. We also appreciate little things like kayaks and big things like yachts. If it floats, you'll find it here.
About the Publisher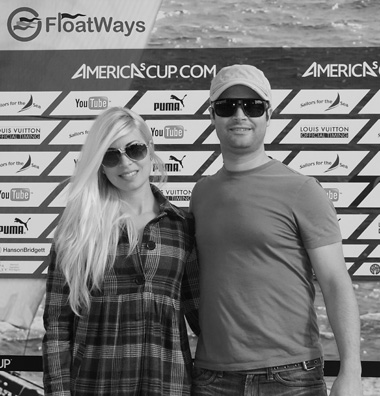 Danny Cruz grew up constantly around boats. As a kid, he spent every weekend on his father's 1976 Chris-Craft 21. At age 9 he learned to sail a Sunfish while also learning to slalom water ski. Soon after, he was sailing Hobie Cats and learning to windsurf and surf. Most of his teen years were spent windsurfing or island hopping the Caribbean with his brother in a little Chaparral 162XL power boat.
When it came time to make some much needed upgrades to that boat, Danny stripped the whole thing down. He removed the engine, electrical wiring, fuel lines, water lines, seats and deck carpeting – the whole lot. In came a reinforced deck, all new components and a new Yamaha outboard engine. Surprisingly, he put it all together just fine.
The following years where spent kiteboarding in Hawaii. With a strict practice regime, Danny achieved sponsored-rider status within a year of arriving in Maui. He went on to represent a number of respected kiteboarding brands as a professional rider. He was featured in a number of major publications, including cover shots in kiteboarding magazines from New Zealand and Australia, WestWays AAA Magazine and a Stryker Orthopaedic medical technology publication. He also obtained a TV spot in a worldwide extreme sports show.
Nowadays, Danny lives with his family in San Diego where he routinely sails in local regattas with his friends in a Columbia 30.
FloatWays – A Million Ways to Float!™