What's better, a boat or a Jet Ski? That really depends on you. Would you rather buy a Jet Ski over a boat?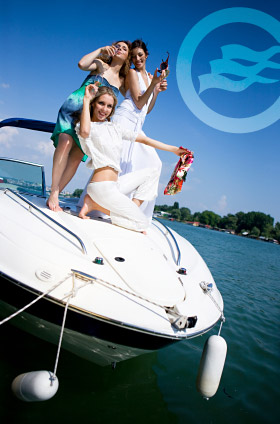 Let me tell you right away… I'm biased. That doesn't mean you shouldn't listen to me. At the very least, it'll give you another angle – perspective, if you will, as to which might be better for you.
For me, asking whether I would buy a jet ski over a boat is completely relevant. Why would I even consider a jet ski over a boat? It's like comparing a convertible roadster to a pickup truck – or apples and oranges. They're both cars; they're both fruits.
Now, before we go any further… I know, the term Jet Ski belongs to Kawasaki… They are called personal watercrafts, or PWC… There are also models by Yamaha and Sea Doo called Wave Runner and Bombardier… Polaris and who-knows-who else makes one too, yada, yada… I know. Save it.

True Story
Back in 1993, the legal age in Puerto Rico to drive a motorboat, jetski, or any other gas-powered floating vehicle was 14. Yes, 14 years old! At the time, I was about to turn 14. My father, given the boat-head he was, offered to buy my brother and I a boat or a jet ski for my birthday. Keep in mind, he was offering this to a pair of kids that had been sailing and driving boats since they were 9. …On them, since age 0. He trusted us not to be stupid.
Well, for me, it was a no-brainer… Boat all the way! Yes, I liked jet skis, but there's no way I was going to get one of those over a boat!
Why… well. Here's what when through my mind at the time.
I could fit more girls into a boat than I could into a jet ski
I could crank the tunes on the boat – with the girls
I could waterski and wakeboard in the boat – with the girls
I could sail to more remote beaches – to find girls
I could carry gear to set up beach camps – with the girls
Of course I was being reasonable. I was a teenager! Girls were all I could think about.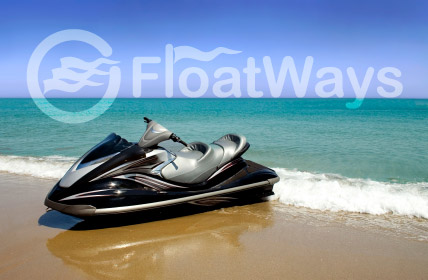 Yes, you can argue that girls will be more close to you on a jet ski, and all girls want a ride on a jet ski. But those are all moot points in my book. The boat trumps the ski every time anyway.
Now, after a bunch more years, less of a hormone time bomb, and a whole new level of maturity, I can still bring up a bunch of good points as to why the boat is better:
I can fit more things in the boat
My whole family can enjoy the boat at once
The boat will take me further than the jet ski
The right boat will hold value better than the ski
I can fish from the boat much more comfortably
The boat will carry scuba gear
The boat is more reliable
It's more convenient, more practical in every way
There it is… No question the boat is better. BUT… it is better for YOU?
Of course I could argue all day that the boat is better and just leave it at that. But rather, I'll show you the other side of the coin.
The jet ski is smaller, lighter and much easier to tow
Jetskis are generally faster than boats (of similar value)
Jet skis can be cheaper
You can use them to tow surfers (uncool unless you're Laird)
A jet ski fits in a small garage
They're fun. Yes I said it. They are fun.
If you are OK taking turns with your friends and family, then a ski might work for you. If you don't care about not easily being able to travel far, get a jet ski. Don't tell anyone, but I have island-hopped in a jet ski (Should've used a boat though).
As I said in the beginning… I'm biased. I'll take a boat over a jet ski any day.
Do your research. Find out what your priorities are. Better yet, draw a list with 2 columns, one for the boat and one for the ski. Write under those columns the pros and cons of each. Then count how many pros to each and how many cons. Do the math and see who wins. That might be your next ride, right there.
If you're considering a boat or a jet ski while keeping the budget low… Find out why small boats are better than big boats here.