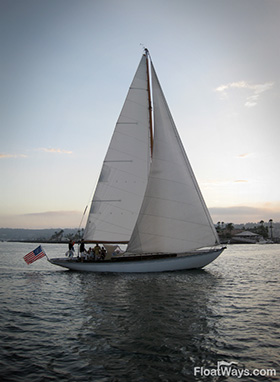 At Floatways.com we love boats and everything about them. This is our very first post. If you somehow run into it, be sure to follow the timeline an check out the rest. We will be discussing anything related to boats. From a GPS watch that you can use for sailing, to boat trailer wheels, to our favorite rope and anchor. We will be discussing sailboats, runabouts and cigarette boats (because before sailing, they were the editor's favorite). In fact, we even have windsurfing, kiteboarding and bit of surfing. They float right?
How about houseboats? Those float too. Oh, and let's not forget pontoon boats. While funny looking and a little bit kooky, they can be a whole lot of fun for the family. For all the wakeboarding fans out there, I'm sure we'll feature some of that as well.
Stay tuned, subscribe and enjoy. If you ever want to write for Floatways.com, just feel free to contact us and ask.